Monmouth and Ocean County
Criminal Lawyer
Experienced Trial Attorney Advocating to Protect Your Rights
Barbara Suppa is a dedicated Ocean County criminal defense attorney who has devoted her entire career ensuring justice is sought and the rights of individuals are not compromised. As a former Monmouth County Assistant Prosecutor for over 22 years, turned criminal defense attorney, she will utilize her experience on both sides of the criminal justice system to achieve the right outcome for her clients. Her extensive legal and trial background grants her the distinct ability to assess the strength and weaknesses of criminal matters. Ms. Suppa's longstanding reputation, as a criminal prosecutor, gives her much insight into the handling of your matter with the Prosecutor's Office, Law Enforcement, and the Court. As a client, you can be assured you will be treated with compassion and receive unwavering support while Ms. Suppa vigorously advocates on your behalf. She represents adults and juveniles in Monmouth, Ocean, and Middlesex County.
Domestic Violence is typically defined in terms of physical abuse, such as assault. However, domestic violence can come in many forms and from a number of actions. The charges can range from a simple assault, temporary or final restraining order violations, aggravated or sexual assault, false imprisonment, criminal mischief, terroristic threats, to murder. A domestic violence conviction can have serious consequences. Mandatory jail or prison time, in addition to hefty fines could be imposed. Depending on the type of charges you are facing, your matter could be handled in Family Court or Criminal Court. A conviction for a domestic violence offense could also have a profound effect on a pending Family Court matter, such as a matrimonial or custody dispute. Domestic Violence matters may also include a final restraining order hearing where a Judge will decide, at a hearing, if one should be entered against you or a temporary restraining order should be dismissed. As a prior Domestic Violence Supervisor, Ms. Suppa was instrumental in developing and teaching domestic violence law to New Jersey lawyers and law enforcement officers throughout the State. Ms. Suppa was also pivotal in providing feedback on criminal justice reform and its effect upon those charged with domestic violence crimes. Ms. Suppa knows how to navigate the system to ensure your constitutional rights are not violated and strategically plan a proper defense.
Any child or teenager facing juvenile delinquency charges in New Jersey must know there are special rules, certain legal issues, and consequences that can be different from those arising in adult criminal cases. If a child or adolescent is facing juvenile delinquency charges, in New Jersey, the matter is likely to be heard in Family Court where the Judge has full jurisdiction. If the matter is serious, the case may be moved to the Criminal Court by means of a Waiver Hearing. Juvenile matters fall within the dictates of the NJ Code of Juvenile Justice, where the Court has a wide range of dispositional options in order to carry out the rehabilitative goals. Due to the many nuances in juvenile criminal matters and the impact a juvenile criminal charge may have on the juvenile's future or current education, college application, employment opportunities, or reputation, it is important to hire a skilled juvenile criminal defense attorney.
Ms. Suppa was the former Director of the Juvenile Unit for the Monmouth County Prosecutor's Office and has handled a range of juvenile matters from school fights to homicides. Ms. Suppa has screened thousands of juvenile cases for charging purposes and as such, knows how to fully assess a case. She has also handled homicides committed by juveniles that were waived to the Criminal Court. Ms. Suppa instructed many New Jersey lawyers in the area of juvenile justice and was instrumental in providing feedback to developments in the New Jersey Juvenile Justice system. She has worked closely with experts in the field of juvenile criminal justice and will take this experience to fight for the best possible outcome.
In New Jersey, crimes that are considered "white collar" are those cases that are non-violent crimes which involve professionals. White collar crimes are committed for a financial or personal gain. The financial-type crimes can involve millions of dollars to small amounts of money. Crimes such as Official Misconduct by a Public Official (Public Corruption), Bribery, Misappropriation of Funds, Contractor Fraud, Money Laundering, Investment Scams, Bad Checks, Forgery and Theft ("embezzlement") fall within this category of crimes. As the Director of the White Collar Unit ("Special Prosecutions").
Ms. Suppa has handled many of these cases. She was one of the first Assistant Prosecutors in Monmouth County to handle a public corruption case at trial and argued the change of the public corruption sentencing law before the Appellate Division in New Jersey. Ms. Suppa has a strong working relationship with law enforcement agencies. She has supervised a large staff of law enforcement and lawyers assigned to white collar cases in addition to working with State Agencies and Federal Agencies. The investigations into these matters are timely and extensive. Ms. Suppa has an immeasurable white collar crime background to handle these complex matters.
Violent Crimes
Violent crimes such as assaults and murders involve threatened or actual violence from one party against another. The degree of the charge can be determined by the extent of the injury or harm inflicted upon another. Violent crimes can also include vehicular homicides, robberies, and crimes involving firearms and other weapons. These crimes are very serious, can lead to severe consequences, and are life-altering. Ms. Suppa has handled many violent crime cases such as assaults, robberies, vehicular homicides and murders from their initial charging stage, plea negotiation, trial and appeal. 
Sexual offenses involve non-consensual activity which includes sex with a minor; sexual assault and endangering the welfare of a child. Computer Crimes can include internet sex crimes and possession and distribution of child pornography.  Being charged with these crimes can result in severe penalties such as a prison time, high fines, and registering as a sex offender. The stigma associated with these charges can negatively impact a person's life – – forever. As the former Director of the Computer Crimes Unit, Ms. Suppa has the skill set to handle these cases from the onset of charges to appeals from a conviction.
At times, parents and students may need representation when handling matters within the school district. Disputes can involve; Student Disciplinary Hearings and Appeals; Suspensions; Expulsions; Bullying; and Discrimination. As a result of Ms. Suppa's extensive involvement with School Districts and Boards of Education, she will advocate on behalf of the parents and students to ensure the appropriate services are in place and the student's educational needs are being properly met. 
Call to Action
If you have been arrested, charged with a crime, or under investigation for a crime, you should consult with, and seek the guidance from, an experienced attorney. Barbara Suppa is the Ocean County criminal defense attorney that possesses the compassion, dedication, expertise, and knowledge to effectively handle criminal cases to a resolution. She represents clients throughout New Jersey. Call Ms. Suppa at (732) 288-4476 or complete the online form for a free consultation.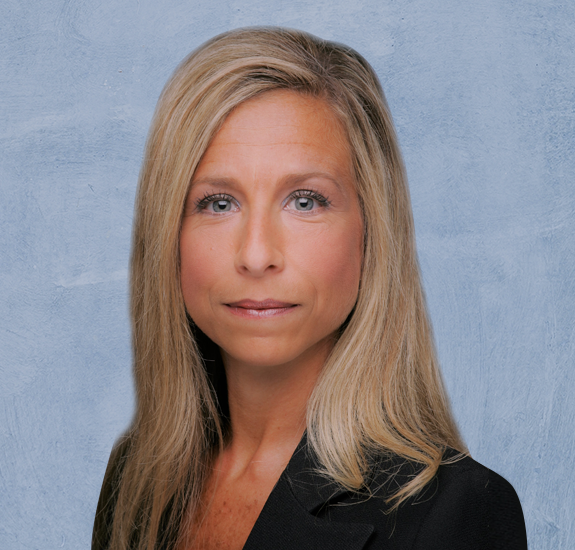 Meet Barbara Suppa
Barbara started her career as a law clerk in the Appellate section of the Prosecutor's Office. Over the course of her legal career, Barbara held positions in the Appellate/Motions Unit, Family Division, Trial Division, and Investigative Units. She also was the Director and Supervisor of five divisions during her legal career.
Address
Get in Touch
1

Free Consultation

2

Available 24/7

3

Over 22 Years of Experience
Fill out the contact form or call us at
(732) 288-4476
to schedule your free consultation.